Heya all!

Okay so this is a place where you  can  RP whatever related to our D&D game story with your characters  and NPC's just  like any roleplay.  No DM needed. Just make a thread and have at it!  

Just note if you kill or fight is bears no weight on your points for the  game, this is separate.  And a way to pass time  when the DM's are away.  You may play back stories  too! 


Have fun folks  of and no mature content  this forum is Rated and below, Thanks!
◆◆◆◆◆◆◆◆◆◆◆◆◆◆◆◆◆◆◆◆◆◆◆◆◆◆◆◆◆◆◆◆◆◆◆◆◆◆◆◆◆◆◆◆◆◆◆◆◆
BOTE Characters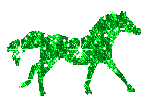 ---
Permissions in this forum:
You
cannot
reply to topics in this forum